The Tudor Conquest of Ireland 1536- 1603, a new course offer by Sean Murphy, will be hosted by the Irish Cultural Centre in Canton beginning Thursday, 8 June from 7- 8:30pm.
The Tudor conquest (or reconquest) of Ireland took place during the 16th centu­ry. Henry VIII was declared King of Ireland in 1541. The conquest continued until 1603 when the entire country came under the control of James I, on the death of Queen Elizabeth I and following the defeat of the Irish at the Battle of Kinsale.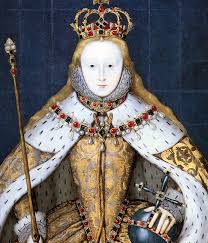 During the Tudor period the English introduced a policy of "surrender and regrant" of land to destroy Irish property rela­tions. They invaded the province of Munster killing one third of its population through war and famine. In 1577 they invited 400 Irish chieftains and their families, under the pretence of friend­ship, to a social event at Mullaghast in Kildare and killed almost all of them. The Irish led by people such as Shane and Hugh O'Neill and Fiach McHugh O'Byrne fought back as did the Anglo Irish Fitzgeralds.
The conquest involved the imposition, by all means neces­sary, of English law, language and culture, (Anglicization) as well as the extension of Anglicanism as the state religion. Upon completion of the conquest, the old Gaelic sys­tem had been largely destroyed. This left the way clear for extensive confiscation of land by English, Scots, and Welsh colonists, culminating in the Plantation of Ulster.
Students can register for the entire course or drop in on a week by week basis. The class will meet on 8, 15, 22 and 29 June. The cost is $80 for 4 weeks/ $75 for ICC members, or $25 per individual class.
To register, contact Maudy Dooher, ICC Director of Programming and Membership at 781- 821- 8291, ext. 103. The Irish Cultural Centre of New England is located at 200 New Boston Drive in Canton. For more information on programs and events, visit the website http://www.irishculture.org/.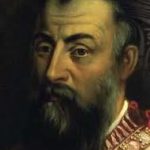 The next class in offered by Sean Murphy will take place in July and will focus on the Flight of the Earls and the Planta­tion of Ulster starting in 1607.
About Sean Murphy:
Sean Murphy is an Irishman now living and teaching Irish history, music and dance on Cape Cod and Nantucket. He studied Irish social, economic and political history as both an undergraduate and graduate student at Trinity College Dublin. In 2016 he organized and presented a number of lectures and events related to the 1916 Easter Rebellion including one at the Irish Village with Derek Warfield. In 2014 Sean was awarded the Thomas P McCann "Altruism Award" trophy by the Cape Cod St. Patrick's Day Committee for his "support and commitment to the Culture and Heritage of Ireland and its people."
Photos above: King Henry VIII of England, Queen Elizabeth I of England and Lord of Ranelagh, Fiach McHugh O'Byrne.