A new program, The Course of Irish History, a series of courses offer by Sean Murphy will be hosted by the Irish Cultural Centre in Canton beginning Saturday, 4 March. The program will cover major topics in Irish History starting with the arrival of Saint Patrick in 432 AD.
Each course will explore a specific topic and classes will consist of lectures, audio visual presentations, and discussions. Students can register for one four-week course or drop in on a week by week basis. Classes take place on Saturdays from 4:30- 5:30pm. The cost is $65 per course or $20 per individual class.
The first two course topics will cover the following:
The History of St. Patrick
4, 11 and 25 March and 1 April
The course will cover the life and times of St. Patrick, including his recorded works and legacy.
The Viking Invasion
8, 15, 22 and 29 April
The course will explore the effects the Vikings had on Ireland from their arrival in 795 AD until the decline of their influence after the Battle of Clontarf in 1014.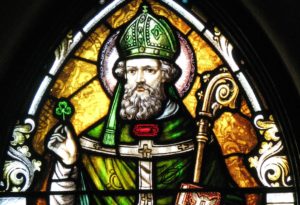 To register, contact Maudy Dooher, ICC Director of Programming and Membership at 781- 821- 8291, ext. 103. The Irish Cultural Centre of New England is located at 200 New Boston Drive in Canton. For more information on programs and events, visit the website http://www.irishculture.org/.
Note: The Pub & Restaurant will be open for dinner at 5pm on Saturdays. An open session will also take place from 5-8pm.
About Sean Murphy:
Sean Murphy is an Irishman now living and teaching Irish history, music and dance on Cape Cod and Nantucket. He studied Irish social, economic and political history as both an undergraduate and graduate student at Trinity College Dublin. In 2016 he organized and presented a number of lectures and events related to the 1916 Easter Rebellion including one at the Irish Village with Derek Warfield. In 2014 Sean was awarded the Thomas P McCann "Altruism Award" trophy by the Cape Cod St. Patrick's Day Committee for his "support and commitment to the Culture and Heritage of Ireland and its people."