The Charitable Irish Society will present, Poetry and Prose from Across the Atlantic, an evening of social gathering and entertainment with recitations and readings of selected Irish, Scottish and English verse and prose.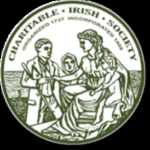 The event will take place on Wednesday, 25 October, 2017 from 6-9pm at the Boston Harbor Hotel at Rowes Wharf, 70 Rowes Wharf, Boston.
The evening will feature a cocktail reception, and include recitation of works by William Butler Yeats (1865- 1939), who is widely considered to be one of the greatest Irish poets that ever lived.
"Out of the quarrel with others we make rhetoric;
out of the quarrel with ourselves we make poetry."
Tickets are $35 per person; college students are invited to attend for free. General donations are appreciated and accepted with gratitude.
RSVP by Friday, 21 October to hilda.landry@smithduggan.com or call 617-228-4445.